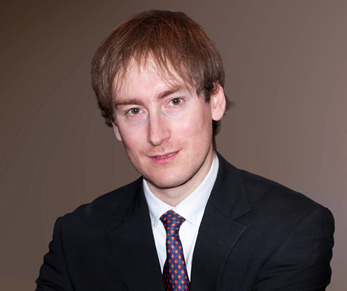 Lloyd Buck
Our conductor Lloyd Buck studied at the Royal College of Music in London, and later at the Royal Northern College of Music in Manchester, where he graduated with distinction under the tutelage of Paul Janes.
Since his appointment in 2013, Lloyd has challenged us with a wide range of programmes, including some new and exciting music – notably Jonathan Dove's The Passing of The Year in May 2014, and Bob Chilcott's Five Days that Changed the World in May 2019, both performed to great acclaim.
Another highlight in recent times was our March 2019 concert, featuring Carl Orff's Carmina Burana and Bob Chilcott's Little Jazz Mass, at Alderley Edge Festival Hall – a new venue for us and a highly successful one. Conducted by Lloyd, the concert featured not only the Barnby Choir, three soloists, two pianists, a bassist and multiple percussion players, but also the Ryleys School Chamber Choir, conducted by Jennifer Limond, who joined us in Carmina Burana, and sang a delightful medley of their own to end the first half. Audience response was rapturous: "Absolutely fantastic, very tight and superbly conducted"; "Exhilarating! Huge sound, exciting stuff, magnificent choir…"
Lloyd says, "Whilst I intend to uphold the tradition of singing some of the great choral masterpieces, I aim to continue broadening the Choir's repertoire with new works by both familiar and less familiar composers. However, I guarantee it will all be fun to sing! If you've ever enjoyed singing, do come and give the Choir a try. The members are all very friendly and will make you feel immediately welcome".
In addition to his position with the Barnby Choir, Lloyd is Musical Director of the Ellesmere Port Music Society, whom he has conducted in performances with the Wirral Philharmonic Orchestra and the 18th Century Sinfonia. With them, he recently gave what is believed to be the UK premiere of the manuscripts of Mozart's Requiem – that is, the work exactly as Mozart left it the day that he died. He followed this with a performance of the work as completed by Robert D. Levin, of which he is a great proponent. Lloyd is also deputy conductor and accompanist for Vocal Expressions – a ladies' choir based near Holmfirth.
A busy teacher, Lloyd currently works with over 20 students at Cheadle Hulme School each week, frequently collaborating with other teachers to assist with student performances and exams. Lloyd is also a virtuoso piano soloist, accompanist and composer. One of his choral motets appears on the CD Excelsior, released by Amemptos Music , a small company based in the Derbyshire Peak District. Amemptos Music  have also released CDs of Lloyd playing the piano music of the Ukrainian composer Bortkiewicz, and the French Jewish composer Charles-Valentin Alkan. For more information see Lloyd Buck.