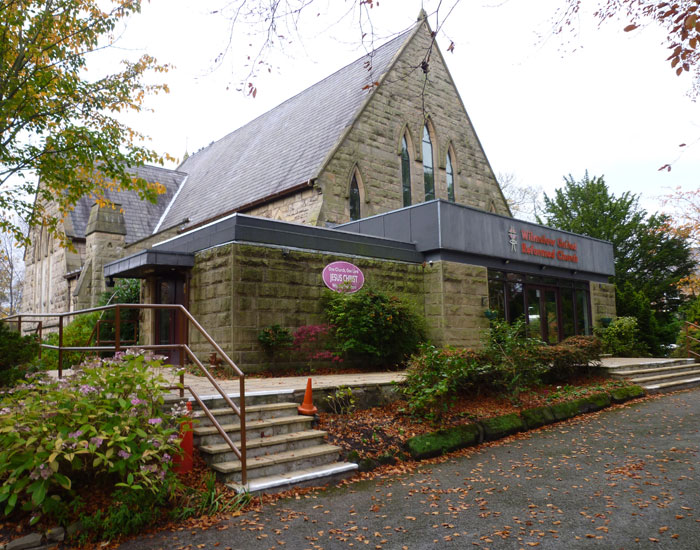 The United Reformed Church stands at the corner of Chapel Lane and Alderley Road in Wilmslow, postcode SK9 1PR.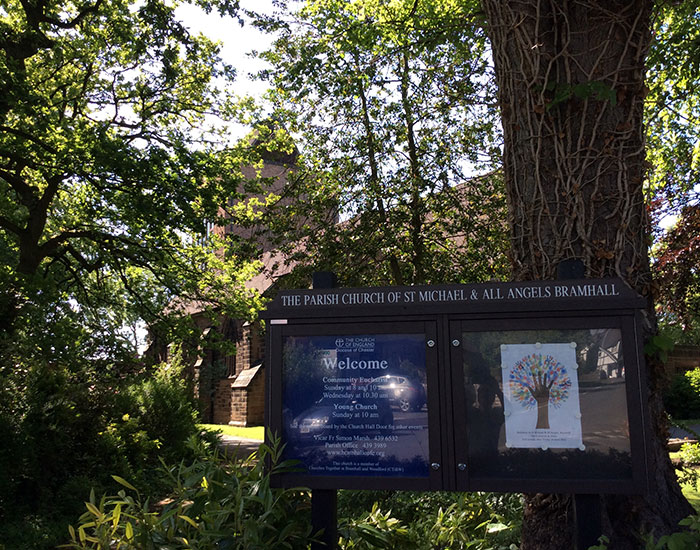 The Parish Church of Bramhall, St. Michael and All Angels, stands on the corner of Robins Lane and St. Michael's Avenue in Bramhall, postcode SK7 2PG..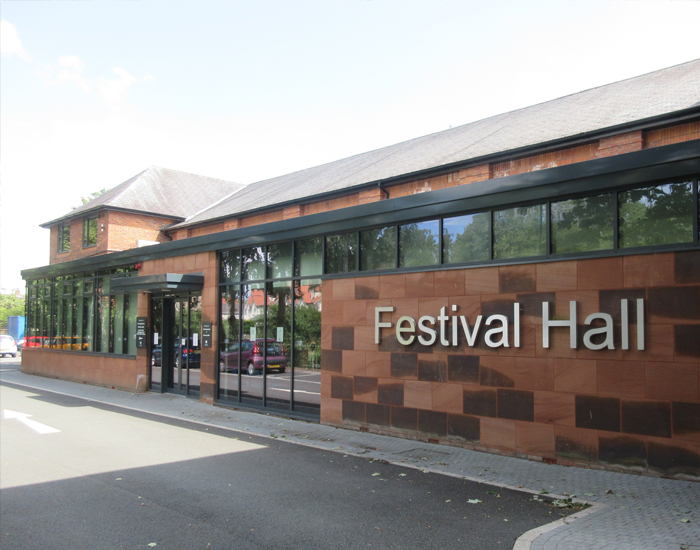 Alderley Edge's recently refurbished Festival Hall is situated at the junction of Talbot Road and Stamford Road in the heart of‭ ‬the village‭, ‬at post code SK9‭ ‬7HR‭.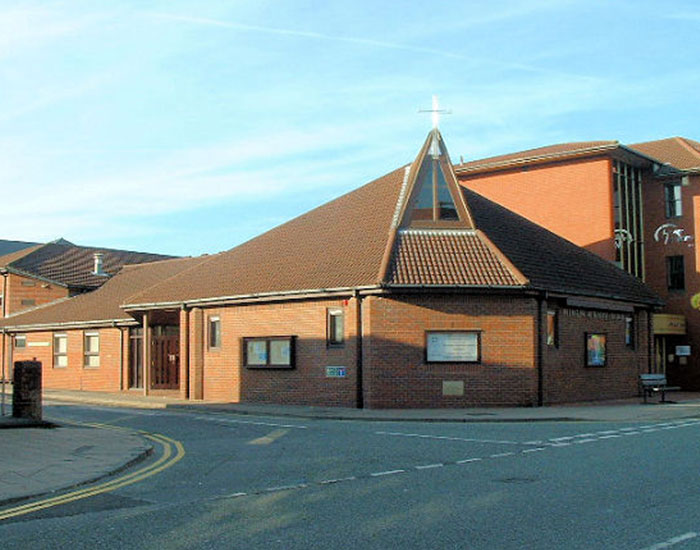 Wilmslow's Methodist Church is on the corner of Water Lane and King's Close, postcode SK9 5AR.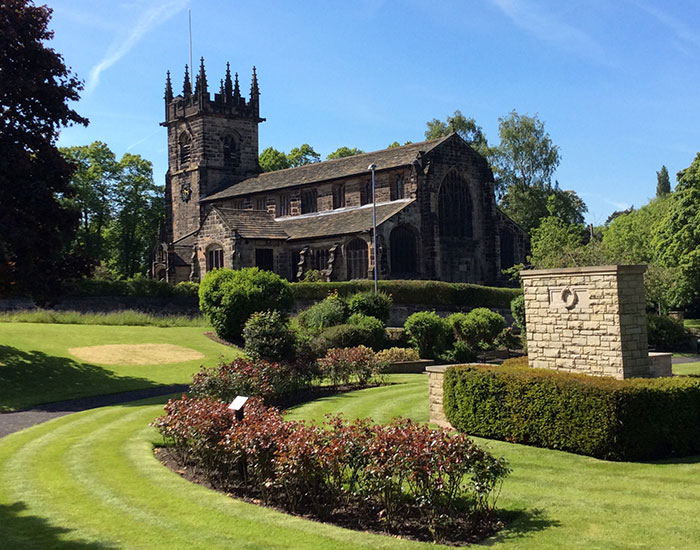 Wilmslow's Parish Church, St. Bartholomew's, is on Cliff Road, Wilmslow, post code SK9 4AA.