Open garden success
As part of the Choir's fund-raising efforts, David and Pauline Neild opened their garden to the public on the afternoon of Sunday 5 June. The garden is very attractive, with a wide variety of mature trees, shrubs and perennials. The event attracted a large number of visitors, and the fund-raising effort was enhanced by the sale of plants, teas and home-made cakes. A total of £325 was donated to Choir funds. The Committee would like to thank and congratulate everyone who contributed to the success of the day, especially Pauline and David.
Congratulations Lloyd and Stephenie!
We offer our warmest congratulations to our conductor Lloyd and his fiancée, soon to be wife, Stephenie, on the occasion of their wedding this summer. At the rehearsal for our summer concert, Choir chairman Doug Macdonald presented Lloyd and Stephenie with a gift on behalf of the Choir.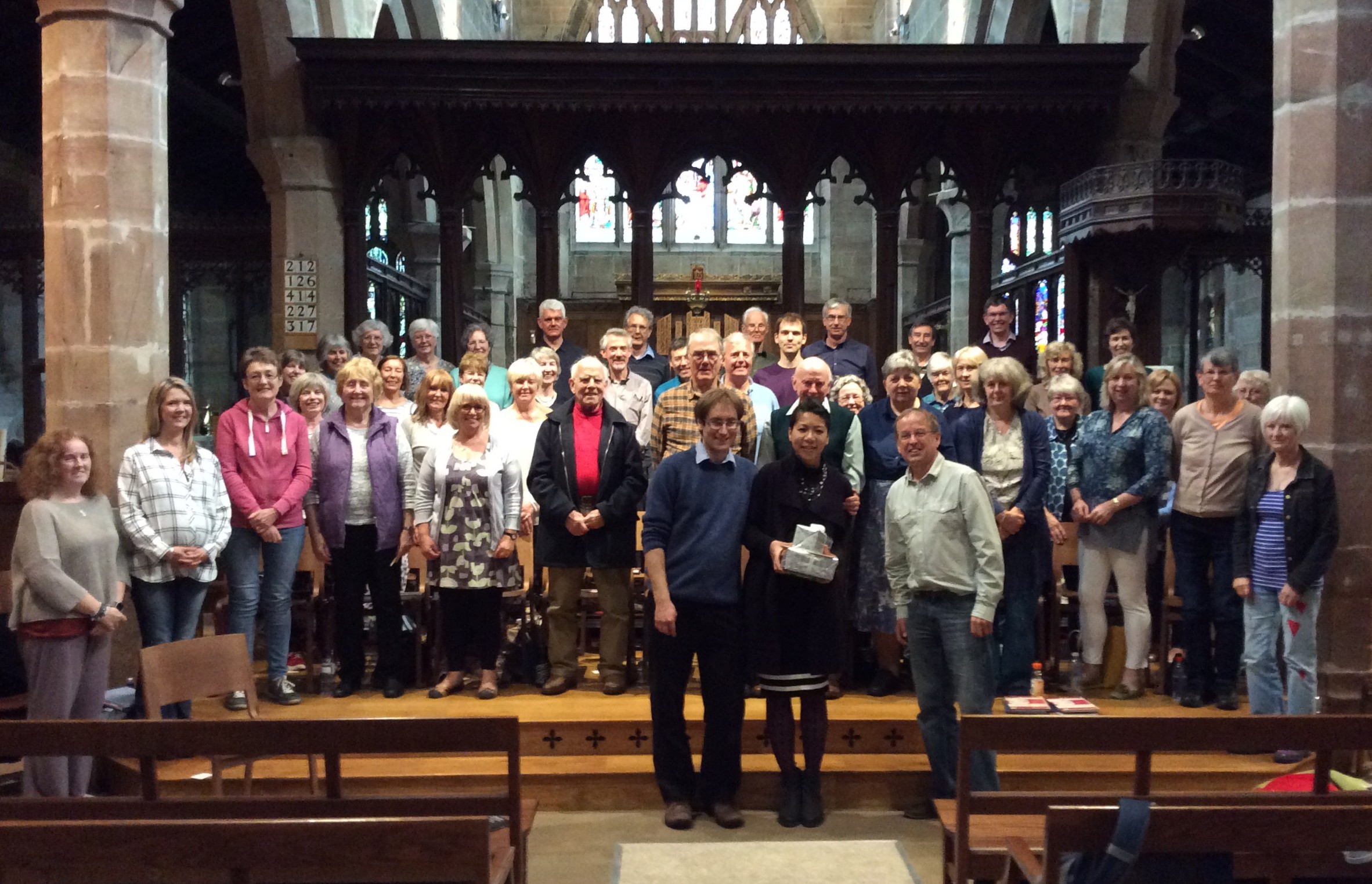 Summer concert 2016
Our summer concert, on Saturday 21 May, attracted a large and enthusiastic audience to St Bartholomew's Church in Wilmslow. The programme opened with Stanford's rousing Songs of the Fleet, followed by Borodin's Polovtsian Dances from his opera, Prince Igor. These were followed after the interval by Elgar's cantata The Music Makers, a work much loved by both Choir and audience. We were fortunate to have with us two outstanding soloists: baritone Alan Fairs, who sang the Stanford Songs with great bravura, and mezzo-soprano Maggie McDonald, whose deeply affecting singing in the Elgar delighted and moved everyone present. Our thanks to them and to our gifted and versatile accompanist Elin Rees, who provided both piano and organ accompaniment in the course of the evening.