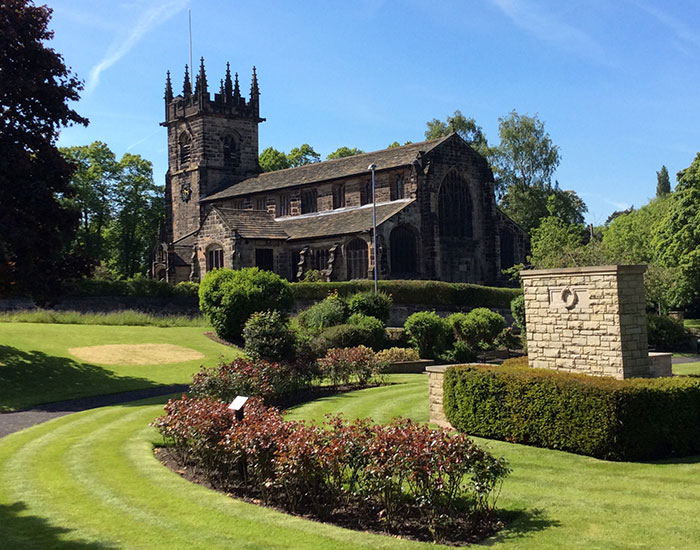 Location
Visit the St Bartholomews Churchwebsite
Wilmslow's Parish Church, St. Bartholomew's, is on Cliff Road, Wilmslow, post code SK9 4AA. Access is straightforward from the Wilmslow by-pass, marked A34 Maclean Way on the map. Exit via the A538 spur adjacent to the Polar Ford car dealership, drive under the viaduct and go straight ahead at the first roundabout. Immediately afterwards, as you approach a T-junction, the Church may be seen ahead on your right.
For free car-parking (in the evenings) turn right at the T-junction and proceed 150 yards past the Church on your left to the Parish Hall car-park at the Carrs, also on the left; alternatively, turn left at the T-junction, and again left 100 yards up the hill to enter the Waitrose car-park.
Wilmslow railway station is 1/4 to 1/2 a mile from the Church.